Getting your website to grow can be a difficult job. Not Anymore…
Introducing: KING PLR
Discovering how difficult it was to grow my websites, I needed to find a way to create a massive amount of quality content to keep my readers engaged and the search engines happy. This was proving difficult as the dreaded 'writers block' and lack of inspiration for article subject lines and content kept getting me nowhere.
Finding the good quality content whilst not breaking my bank was becoming a huge problem. Then I discovered PLR content. Mixing it up, polishing it to read in my voice and then publishing it became oh so easy.
The only problem was where to find it. So much poor quality stuff has done the rounds that getting jaded was becoming a sad reality. That is what made me decide to get refreshing content created and made available to help others where I once was having problems.
With King Plr Monthly Membership site, you will be sent – direct to your mail box – quality PLR each and every week. Yip. Every week you will find fresh stimulation to get your juices flowing and get your website thriving.
Join Our Trial Period Here Today to See For Yourself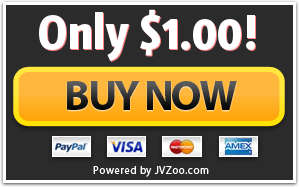 Q. What kind of stuff do you send me for this membership?
A. Every week you will receive at least 10 articles in the most lucrative niches available.
---
Q. Is that all?
A. Nope. Every now and then you will get a little bonus surprise package included in your weekly mail of something really good.
---
Q. What can you do with the content you get sent?
A. Each package contains a copy of your rights: Pretty much anything goes with what you get sent. See the PS below for more.
---
Q. What about when I want to stop my membership? (You won't as you will see the value once you are on the inside)
A. You can stop your membership anytime you like by simply unsubscribing from the email and your Paypal account. Easy!
---
Q. Where can I sign up for this and how much is it?
A. It is $19.95 per month and you can sign up RIGHT HERE
---
Q. That seems a bit much, is there a trial membership available?
A. Yes there is a trial membership available which is $1 for 7 days access. Can't get fairer than that whilst you give it a try.
---
Q. What Niches will you cover?
A. Mostly internet Marketing which is what most people are engaged in, however there will be other niches dealt with. 
---
Q. What about if I want you to provide in my niche which is XYZ?
A. Reach out through the contact me page and ask. Easy!
---
Q. I see that the packages I get are sometimes available on your site, what gives?
A. The price. Being a member of my club gets you the content at the cheapest available price. Others pay a premium for what they get. You do not.
---
So Try Our $1 Trial today and get your website popping –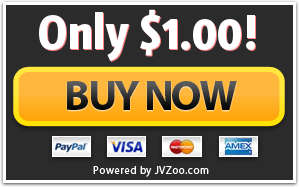 PS. Here are the rights you will get with each article pack. This should give you inspiration too.
[YES] Can Be Packaged
[YES] Can Be Offered As a Bonus
[YES] Can Be Used As Web Content
[YES] Can Be Used For Product Creation
[YES] Can Be Added To a Paid Membership
[YES] Can Be Used As Autoresponder Series
[YES] Can Be…The Limit Is Your Imagination
[No] Can Be Sold
[No] Give Them Away